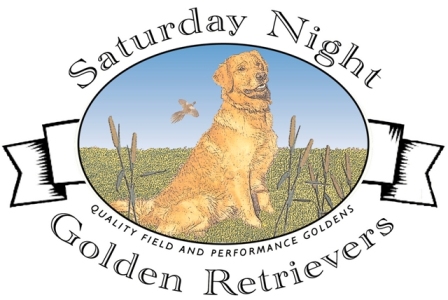 WELCOME!
Field and Performance Golden Retrievers that really hunt, are awesome competitors plus wonderful family companions.
Find us on Facebook for more puppy photos.
Be sure to "Like" us!
Please note that our email has changed to
jaflament@gmail.com
GREETINGS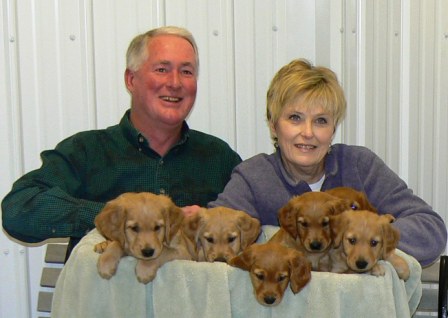 FROM DOUG AND JILL FLAMENT
SATURDAY NIGHT GOLDEN RETRIEVERS !
(Pups in photo are from the Babe/Finn litter 2008)
Check out our Customer Comments page for new updates about our super pups!
CURRENT LITTER: KATE X LUCKY
Born June 12 - Ready to go home July 30
Please call or email for availability